HA Polska celebrates 25th anniversary at this year's technology conference
For the 6th time, the Polish HA subsidiary Hüttenes-Albertus Polska held its well-known foundry conference, this time in Krakow. In addition to the personal exchange between experts from the foundry industry, the focus was also on a very special occasion: the 25th anniversary of HA Polska.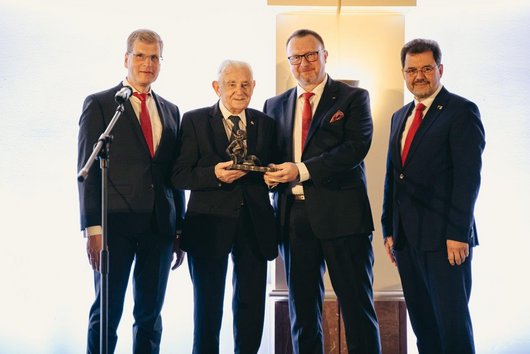 Since HA Polska was founded in 1996, a lot has happened and many a milestone has been successfully mastered. For example, HA Polska was the first company in the industry to establish Cold-Box binders on the Polish market. With the support of the Hüttenes-Albertus Group network, the latest technology, modern machinery and laboratories, and an experienced team of engineers, HA Polska today produces 70% of the resin-coated sand used on the Polish market - to name just one of the numerous product lines.
"We are here for you 24/7" - this is the motto of HA Polska, which was once formulated by the long-time managing director, Dorota Sokolowska, and still valid today. Since 2019, Marcin Gliwinski has been the Managing Director of HA Polska, which today employs almost 150 people.
This year, for the 6th time, the company welcomed numerous guests as part of the technology conference "Molding and Core Materials - Theory and Practice". The event was held in Kraków with a comprehensive hygiene concept under the auspices of the AGH Department of Foundry Engineering and Foundry Review (Przegląd Odlewnictwa).
Among the participants there were not only guests from the Polish foundry industry, but also the Rector of the University of Science and Technology in Kraków, Prof. Rafał Dańko, and the Dean of the University, Prof. Marcin Górny. The guest of honor at the conference was Tadeusz Franaszek, president of the Polish Foundrymen's Association.

The conference, which was held in both Polish and English, was aimed to highlight current trends in foundry technology and to exchange information on the latest developments in the various product areas.
The festive end of the successful conference was the 25th anniversary gala.