Foundry expertise, first-class consultation
Flawless castings, fast cycle times and full compliance with environmental regulations – these are the things that count for our customers around the world. Hüttenes-Albertus is proud to be the foundry industry's partner of choice, supporting foundries with the best possible service.
Foundry engineering is a complex science and requires metallurgical, mineralogical and chemical expertise, along with extensive practical knowledge. And this is precisely what our team of experienced foundry engineers, metallurgists and chemists has to offer. It is also why so many foundries around the world know they will always get first-class advice from our experts.
Plants and machinery
Foundry chemistry and machine technology
As a foundry chemicals manufacturer, Hüttenes-Albertus bridges the gap between the casting requirements of the foundries and the technical capabilities of the machine manufacturers. When foundries, machine manufacturers and other partners join forces to develop new products and processes, innovative castings can be brought to series production and market maturity faster and more efficiently than ever before.
HA Center of Competence serves as a platform for collaboration and partnerships.
Fully equipped machine park
Cooperation with all almost all leading manufacturers of machines and plants
Your contact
Michael Kläs | E-Mail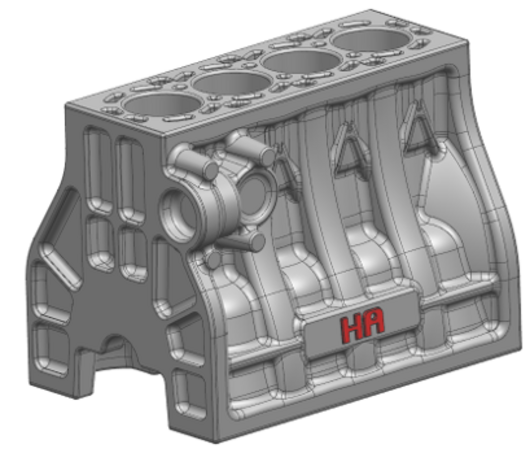 Project work
Design concepts and prototyping
HA's customers are able to carry out all of their prototyping in the HA Center of Competence. The CoC is equipped with everything you need to produce cores and moulds, and to cast all metals. This means that we can not only carry out prototyping from core production to casting, we can also provide a wide range of other services – as an extended arm of the foundry, so to speak:
Design of cores, castings and production process
Design and commissioning of tools
Robot and gripper concepts
Feasibility studies
Your contact at the HA Center of Competence:
Michael Kläs | E-Mail
3D printing
Additive Manufacturing
The foundry industry is increasingly turning to additive manufacturing. With the help of 3D printing techniques, foundries can easily produce prototypes, small series and, very soon, large series with almost total design and geometric freedom. Very early on, HA recognised the advantages of this process and started to develop new binders and additives for 3D printing in close, project-related cooperation with leading 3D printer manufacturers.
Rapid additive manufacturing of casting moulds with a variety of binders: phenolic resin, furan resin and inorganics.
The HA CoC's specially configured 3D printer is able to print very large and complex shapes.
The CoC's 3D printer is available for joint projects with our customers and partners.
Specially trained product managers and CoC employees are involved from day one of every project.
Your contact for Additive Manufacturing:
Holger Barth | E-Mail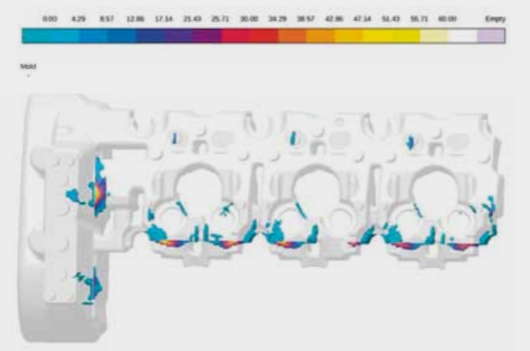 Core Shooting Simulation – What is it?
Even with state-of-the-art machine technology, the process of achieving the optimum designs for tools and the layouts of ingates and feeders is still often a question of "trial and error". In many cases, it is only once you have a finished casting that you can see whether your concept works or not. Wouldn't it be great if you could predict the interaction of each influencing variable ahead of time? Well, this is precisely where casting simulation software comes into play.
Service Performance Simulation
When it comes to making processes simpler and more efficient, HA uses every tool at our disposal, including state-of-the-art digital technologies. Simulation software can be extremely helpful, for example, when you are trying to identify the causes of problems in core production, or looking to proactively optimise the design of feeder technology. The software not only produces a visualisation of the end result, it also simulates each phase of filling and solidification. This allows us to track problems as they develop in order to gain a deeper understanding of the individual process in its entirety.
For questions about core shooting simulation, please contact:
Klaus Jenrich | E-Mail
For questions about mould filling and solidification simulation, please contact:
Markus Effmert | E-Mail