IFEX 2022 – Business Beyond Boundaries
During this year's IFEX 22 trade fair and foundry conference, foundry professionals from all over the world met from 17 to 19 April for an international exchange - finally in person again. Our team from Gargi HA and the worldwide HA Group was there again, providing information on new solutions and further developments for the interested trade fair guests.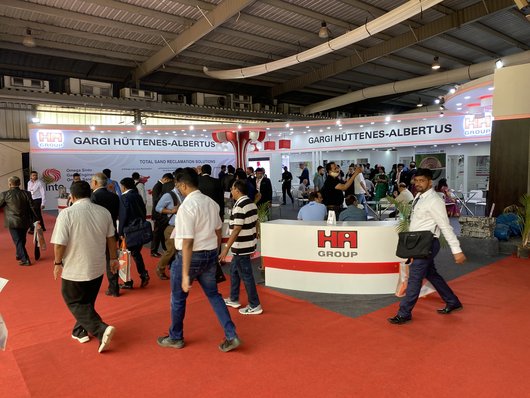 For 2 years, the Indian foundry trade fair IFEX had to be cancelled due to the pandemic, this year the event could finally take place again with around 224 exhibitors from all over the world:
Industry professionals and interested trade fair guests met in Ahmedabad, in the Indian state of Gujarat, for a personal and international exchange on industry topics, to see exhibits
and to learn about innovations and further developments in technical lectures. The motto of the trade fair this year was "Business Beyond Boundaries".
In a central location in Hall 1, our team from Gargi HA and the worldwide HA Group welcomed trade fair visitors.
In addition to the main sales products in the area of resins and coatings for the foundry industry, they presented:
slurry feeders from Chemex Foundry Solutions GmbH,
which will soon be also produced at the Khopoli site and can be purchased directly from Gargi HA,
Cold-Box bonded feeder,
extruded filters,
parting agents,
the HA Center of Competence with its various possibilities for customers and project partners
attracted great interest among the trade fair visitors,
and our new international Cold-Box product names.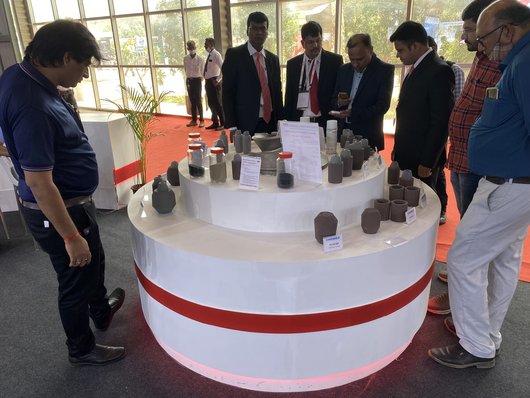 Parallel to the IFEX trade exhibition, the Foundry Conference took place again this year, which offered the opportunity to obtain specific information on relevant topics and product developments within the framework of specialist lectures. The presentations of our colleagues were very well attended and inspired the audience.
Klaus Oosterhof, Business Development Manager, HA Group, gave an overview of the 3D printing process in his presentation "Additive manufacturing designed for Foundry needs".
Chandan Panda, Vice President Marketing and Sales at Gargi HA, introduced in his presentation "High performance Cold-Box Systems to optimise quality" the new systems and further developments as well as the new international names of our Cold-Box systems.
After the presentations, there was the opportunity to talk to customers and interested parties about future projects.