HA Group and SI Group
Hüttenes-Albertus (HA), the world's leading manufacturer of chemical products for the foundry industry, has announced that the company will continue its partnerships with the US-American specialty chemicals company SI Group in both Brazil and South Africa - following the termination of the agreement between ASK Chemicals and SI Group in terms of the intended disposal of SI Group´s Industrial Resin business to ASK Chemicals.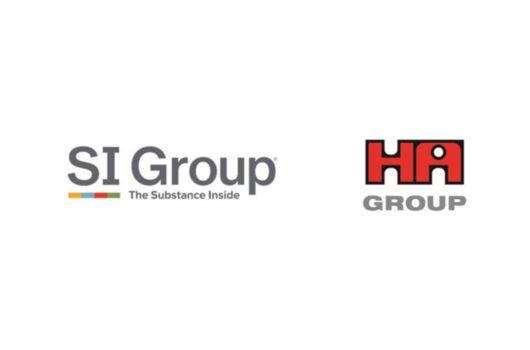 "Brazil and South Africa are important growth markets for HA. We have been successfully serving our customers in these two countries for many decades via our joint ventures and are looking forward to continue our long-standing and fruitful regional partnership. As a stakeholder in SI Group's Industrial Resins business, we will continue to bring our expertise and experience to bear and provide value-adding products and services to our customers in both countries", emphasise Franz Friedrich Butz and Christoph Koch, Managing Directors of Hüttenes-Albertus.
With the combination of HA's cutting-edge product technology and SI Group's modern production facilities in Rio Claro, Brazil and Johannesburg and Durban, South Africa, the two partners are well positioned to meet the needs of foundries in these important growth markets.
SI Group is a leading global developer and manufacturer of performance additives, process solutions, pharmaceuticals and chemical intermediates, with strong market positions in the plastics, oilfield, rubber, fuels & lubricants, active pharmaceutical ingredients and industrial resins industries. SI Group solutions are critical
to the quality and performance of countless industrial and consumer goods. Headquartered in Schenectady, New York, SI Group operates more than 30 manufacturing facilities on five continents with approximately $2 billion in annual sales, and more than 3,000 employees worldwide. SI Group is a portfolio company of SK Capital Partners. In 2018, SI Group received its third silver award for corporate social responsibility by EcoVadis and is ranked among the top seven percent of more than 45,000 worldwide companies. SI Group is The Substance Inside. For more information, visit www.siigroup.com.
Hüttenes-Albertus (HA) is a leading international manufacturer of chemical products for the foundry industry, with head office in Düsseldorf, Germany. In the global HA Group, almost 1,500 committed employees in more than 30 countries develop and produce foundry chemical solutions for all common core and mould-making processes for customers around the world. Parts cast using HA binder systems are the core components in a wide range of products, including car engines, wind turbines and industrial machines. For more information, visit www.ha-group.com.