Gargi HA funds large water filtration plant at site in India
HA's Indian subsidiary, Gargi HA, has once again made a strong commitment to the people in the region of the Indian site, Khopoli: As part of a new community project, Gargi HA has financed a water filtration plant, which was recently started up.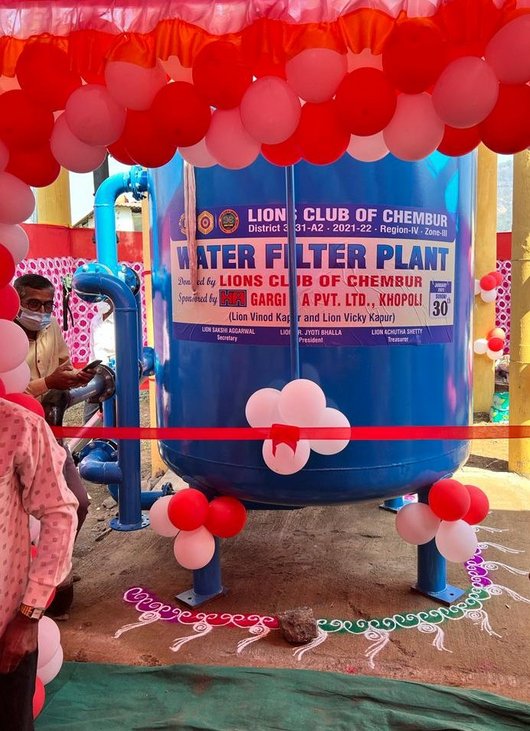 With initiatives such as the opening of a skin or eye health centre, Gargi HA has been supporting the people at the Khopoli site for several years. In addition to the company's social commitment, regular sustainability initiatives are also on the agenda, such as joint tree planting activities.
The latest project of Gargi HA together with the Lions Club Chembur concerns the installation of a water filtration plant, which now supplies around 2000 people in the region around the location of the Indian HA subsidiary with fresh drinking water.
Inaugurated by Lions Club member Vinod Kapur, the filter plant was ceremonially put into operation in Atkargaon, Khopoli, Maharashtra on 30 January.
Previously, the villagers received their water from an elevated tank that was sourced from a nearby lake. The water had to be treated at great expense before it could be consumed.
The new powerful plant, financed by Gargi HA, filters water quickly and effectively for all households in the region.
The commitment is not only a valuable initiative for the employees of Gargi HA, but also for all people in the region of Khopoli.