Employees of HA and Chemex donate for flood victims
In a joint fundraising initiative by Hüttenes-Albertus Chemische Werke GmbH (HA) and its subsidiary Chemex Foundry Solutions GmbH, 100,000 euros have been collected for those affected by the flood catastrophe along the rivers Ahr and Erft.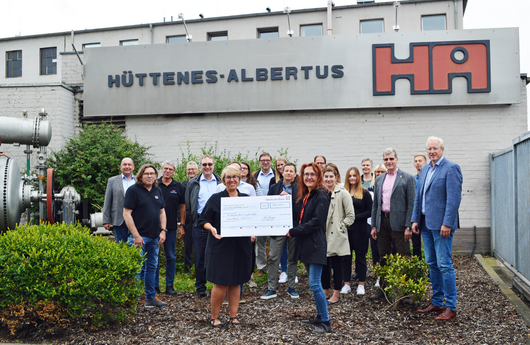 The flood catastrophe severely affected some regions of Germany. People have died or been seriously injured in the floods, many have lost their homes and are left with nothing. Emergency teams and aid workers are still struggling against the chaos. The reconstruction will take a very long time and will demand a lot of strength from the people.
Deeply touched by the fate of the flood victims, the entire HA and Chemex team started a big fundraising initiative a few weeks ago. Employees from Düsseldorf, Hanover, Baddeckenstedt, Braunschweig and Delligsen were able to participate and support the reconstruction of the areas affected by the floods with their donations.
Last week, the joint fundraising initiative ended with great success:
100,000 euros were collected for the people affected by the flood catastrophe.
The employees' willingness to donate was overwhelming, across all German sites. The shareholders of the companies also showed great commitment and added significantly to the amount collected.