Minister of Science visits the HA CoC
Celebrating a partnership with the Technical University of Clausthal: The HA Center of Competence and the University of Lower Saxony have announced plans to collaborate on a number of exciting joint projects. The Minister of Science of Lower Saxony also underlined the state government's commitment to young scientists and accepted an invitation to visit HA's Center of Competence.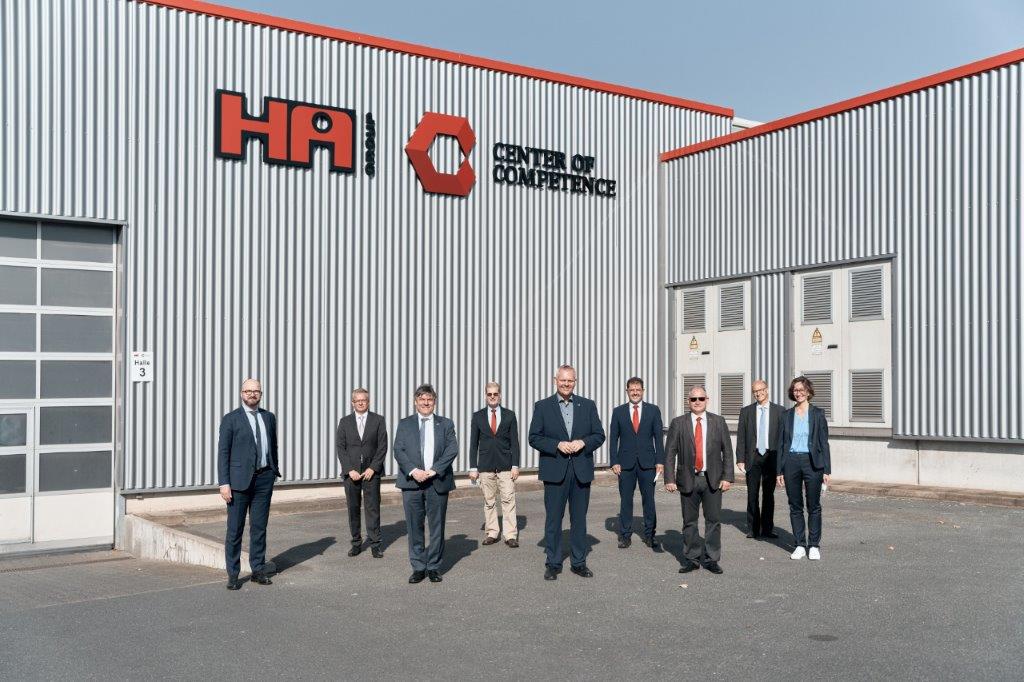 On Monday, September 21, Björn Thümler, Science Minister of Lower Saxony, visited the HA CoC. For his visit, he was joined by Rüdiger Eichel (Head of the Ministry's Research Office), Joachim Schachtner (President of the Technical University of Clausthal) and Professor Babette Tonn (Foundry Technology Department) to celebrate a new partnership between HA and the Technical University of Clausthal.
The Technical University and HA have joined forces to promote careers in science and help develop the foundry industry's next generation of young talent.
At a first meeting at the Ministry of Science in Hanover at the end of July this year, HA and the TU signed a partnership agreement and set an ambitious agenda that includes sustainability, recycling and foundry chemistry.
At the recent follow-up meeting, the two now took a closer look at the CoC.
After an introductory presentation by Franz Friedrich Butz and Dr. Michael Arndt-Rosenau, the guests got a first-hand experience the foundry world, found out how a foundry operates and saw our products up close during a guided tour of the CoC.
A partnership with a future
The partnership with TU Clausthal also encompasses sustainability and inorganic binder systems.
The university is particularly focussed on sustainability and has been nominated for the Lower Saxony Innovation Award this year.