Gargi HA donates bus stop for Indian village
Supporting the people in the region of our Indian location has always been an important issue for the employees of our Indian subsidiary. Recently, thanks to the commitment of Gargi HA, a bus stop was installed in the village of Atkergaon.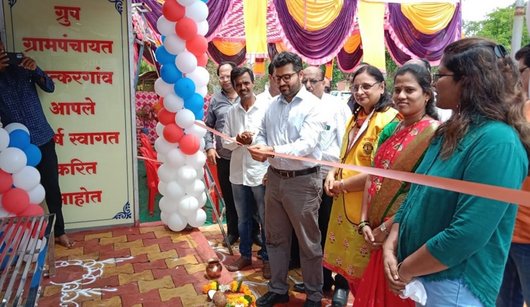 To get to the nearest local shops in Khopoli by bus, the people of Atkergaon village,
close to our Indian site, had to wait for the bus directly on the road - not only an uncomfortable situation, but above all a dangerous one for all road users.
Gargi HA collaborated with the Lions Club of Chembur & Atkergaon Grampanchayat to donate the much needed bus stop to the people of the village.
On 17th June, the bus stop was inaugurated by our colleague, Varun Kapur Chief Operating Officer Gargi HA, together with the project partners and the villagers.