From theory to practice: master thesis inspires for process optimisation
The master thesis of Matthias Britz, Strategic Purchasing Manager at HA, is not only a successful final project of his part-time studies, it also gave the impulse for a cross-departmental project of process optimisation.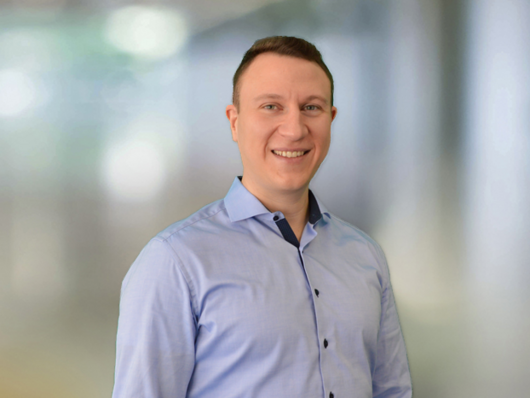 A part-time study programme is a benefit for employees, but also for the company. The freshly acquired knowledge makes it possible to take a closer look at processes and procedures and to optimise them - in line with the practical experience gained in everyday work. HA has always offered and supported different models of further education and encouraged employees who decide to pursue further studies. This also includes giving the new ideas a perspective and transferring them into concrete projects.
This is also the case with Matthias Britz: Britz is working in HA's strategic purchasing department since 2018. His part-time master's degree in "Logistics & Supply Chain Management" at the FOM University in Neuss gave him a new perspective on the procedures in the sourcing process.
The master thesis is not only the successful completion of the studies, but also the impulse for a cross-departmental project at HA. Purchasing, strategic Supply Chain and IT at the Düsseldorf and Hanover sites worked hand in hand. The optimisation project includes, among other things, an increase in automation and improved communication within the procurement process.
Matthias Britz successfully completed his studies in September 2021; the project at HA, which is based on his thesis, is starting now.