Corona information for customers and business partners
The global pandemic continues to affect us all and we would like to update our information on the current measures taken by Hüttenes-Albertus (HA) to ensure our ability to deliver and provide service to you.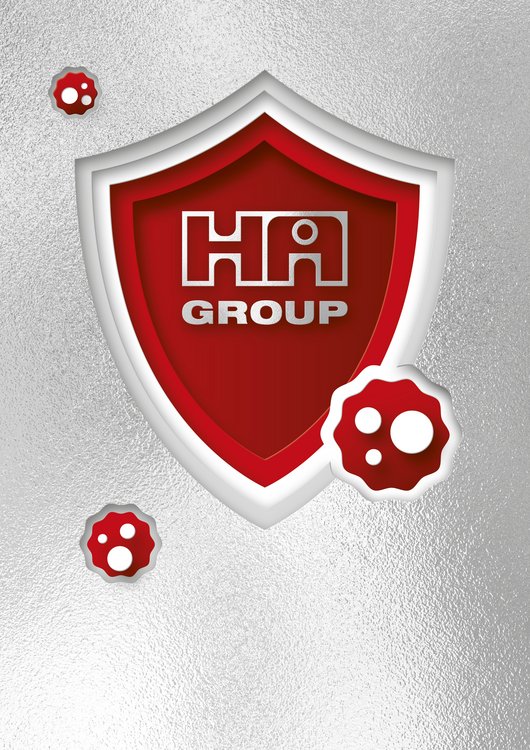 Our Covid-19 protection measures, which we consistently implement both internally and when delivering our products, protect our colleagues and external partners and ensure a sustainable supply chain. The infection prevention measures, which have been in effect since spring, are strictly implemented at all our sites and can be checked by employees and business partners at any time.
Good crisis management is of the utmost importance to successfully overcome the Corona crisis. HA's internal crisis team, which was already set up at the beginning of the pandemic, communicates regularly, if necessary on a daily basis, on the current situation and the implementation of the measures. Plans are available for a wide range of scenarios.
Production is taking place at all our international production plants and customer orders can be satisfied in the proven manner. The comprehensive measures taken months ago to ensure a safe and protected production continue to apply unchanged. Should local regulations lead to restrictions in the coming months, we will keep our plants and raw materials ready for a quick restart.
Our global procurement team is in constant contact with all raw material suppliers, contract manufacturers and logistics partners to ensure the availability of all required raw materials.
We would like to thank you very much for the close cooperation during the last months. Please keep on informing us proactively and in due time about any changes in your demand or orders to ensure a reliable supply chain. Of course, we will also continue to inform you if any changes occur.
It's a difficult time for all of us but it's also a time of noticeable solidarity and engagement. We look forward to the next year with a positive and hopeful perspective and wish you and your families a peaceful end of the year, happy holidays and a Merry Christmas.
The HA Group with all its subsidiaries remains the reliable partner at your side and we are always available to answer your questions or provide further information.
Stay healthy.
Your team from
Hüttenes-Albertus
Chemische Werke GmbH