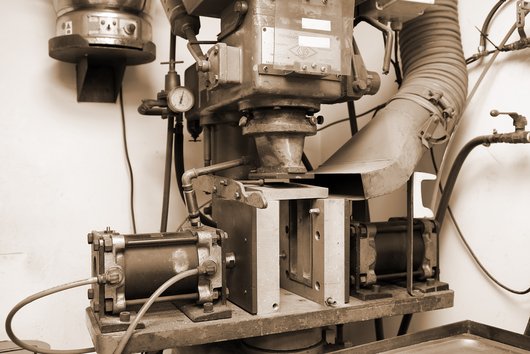 Technology never stands still
The mechanical engineering industry advanced at pace. Castings for a wide range of products,including radiators, compressors and combustion engines, became more complicated and required increasingly precise moulds and cores. The properties of clay-bonded sands had traditionally been enhanced by adding sawdust or horse manure, but these had long reached their performance limits. Neither did the waste from paper mills, which could only be used in combination with other binders, represent a long-term solution. To produce its increasingly complex castings, the industry clearly needed new high-performance core binders. Only these would allow foundries to form their core sand in such a way as to guarantee flawless castings, every time.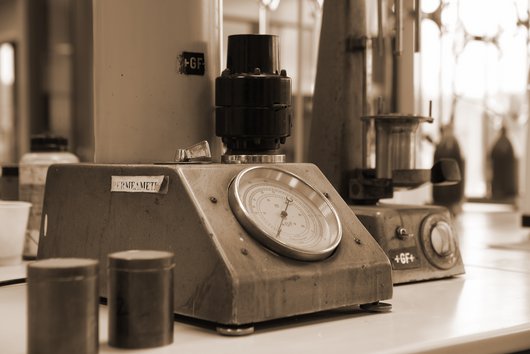 A tradition of innovation
The revolution of the foundry industry continued as increased mechanisation and automation were followed by calls for more environmentally-friendly solutions.
New core binder technologies ranging from shell moulding, furan resin, water glass, warm/hot box to cold box and inorganics were developed and quickly adopted by core shops. Foundry additives, including feeders and coatings, gradually expanded the company's product portfolio.
Always, and for more than 100 years with the will to develop, produce and commercialize high quality and technically superior products and services that solve the current needs of foundries and anticipate those of tomorrow.
Today for tomorrow
The company's 1,800 employees are dedicated to providing our customers around the world with expert advice and support. Systematic expansion builds on existing business to strengthen the leading position of Hüttenes-Albertus in the global foundry markets.
Standing still means falling behind. At HA, we combine tradition with innovation. We learned from our founding fathers that innovation is the decisive driving force. Therefore, we constantly continue to refine and improve our products and solutions. With such strong and stable roots, we are able to look beyond the horizon as we strive to innovate, add value for our customers and protect the environment.
The company achieved two significant milestones in late 2017 with the inauguration of two innovation hubs, the HA Center of Competence (CoC) and a new laboratory in the Hanover region. Hüttenes-Albertus aspires to be the world's most innovative foundry chemistry company and fully recognises the importance of innovation as one of the key factors for maintaining a competitive advantage.
2018
HA Ilarduya, celebrates 100 years.
2020
A new laboratory is inaugurated equipped with the most advanced means in chemical and metallurgical analysis, simulation and R&D.