One team. One vision. Innovation and team spirit.
Our employees are the foundation of our company and the key to our success.
We do everything in our power to create the work environment where our committed, motivated and qualified employees can thrive. The dynamic foundry industry, the variety of our products and our group's global orientation all combine to ensure exciting and rewarding work assignments.
Corporate benefits
As an HA employee, you will enjoy a variety of attractive offers and benefits from a wide range of manufacturers and brands. The deals offered by our numerous partners are constantly changing, so that you will not only save money while shopping, but also discover new products and services.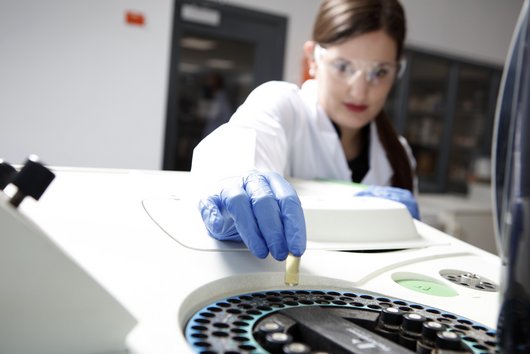 We wish to provide our customers with innovative services and we always aim to be among the best! We believe that standing still means going backwards. We look to the future and always set ourselves new goals. Are we satisfied with what we have achieved so far? Not even close.
The main ingredient for our recipe for success in innovation is the expertise and commitment of the entire HA family. We are proud of the fact that our employees are constantly developing their skills and are open to new challenges and change. Only through their daily work will HA continue to be innovative and successful for many years to come.
Hüttenes-Albertus is a modern family business with a century of tradition. Our strong roots and a corporate culture that has matured over many decades give us the security, reliability and valuable freedom we need to meet the future with confidence.
Our employees appreciate the advantages of working in a family business founded on the principles of independence, stability and loyalty. Since our foundation, we have placed great emphasis on long-term, holistic thinking and acting, always with a focus on the needs of our employees and customers. In the past, today and in the future: tradition and renewal are in perfect harmony at Hüttenes-Albertus.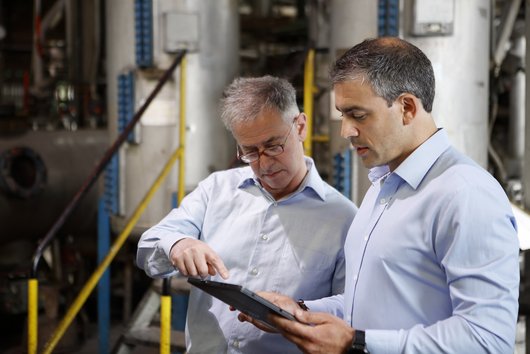 Communication is in our DNA. We use the latest digital communication tools, including a modern social intranet to provide all of our employees around the world with the latest news and insights into a wealth of relevant topics. Whether face-to-face or via video conference – we promote transparency and open discussions. The close working relationships in our company enable fast and efficient communication and ensure a pleasant working atmosphere.
As a medium-sized company, we operate with flat hierarchies so that every employee can have a direct influence on our daily business. Communication between levels and with colleagues from other areas is easy. And even though we are constantly growing – our communication grows with us.
A true global player! Our group of companies has operations in over 30 countries and is represented in all corners of the globe. International thinking and acting have long been a reality at HA and important elements of our corporate culture. This international orientation promotes our growth, creates and secures jobs.
What does our globally oriented structure mean for HA's employees?
Business contacts all over the world
Potential international assignments
Work in multinational teams
Cross-border project work
This globalisation not only enriches our corporate culture, it also increases the potential for creativity and innovation in research.