Hüttenes-Albertus takes responsibility.
Whether as supplier or consultant, employer or neighbour: We bear responsibility.
With this in mind, we act responsibly towards people and our natural resources.
We carry on intensive research to apply the specialist know-how in foundry chemistry which we have accumulated over many decades of years to new research approaches in the quest of devising even more efficient and environmentally friendly foundry processes together with our customers.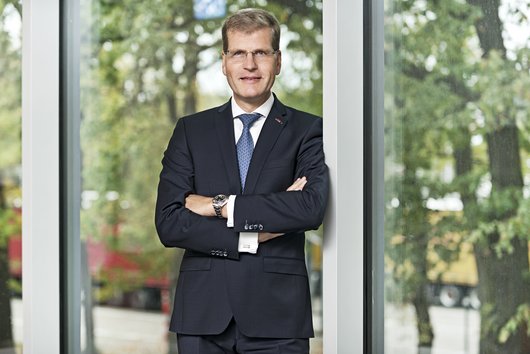 "For our children, for our environment, for us. As a leading manufacturer in the chemical industry, we take our responsibilities seriously."
- Franz Friedrich Butz, President HA Group
Sustainability
Environmental responsibility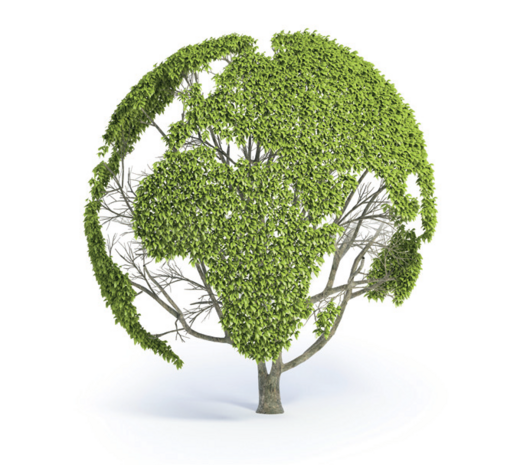 What does this mean for HA?
Hüttenes-Albertus and its team have been known to the foundry community as specialists in efficient products and processes for many decades.
We prepare for the challenges of tomorrow by:
Intensive research in the area of sustainable and environmentally sound binder systems
Modern research methods
Close cooperation with universities and institutes
Extensive investment in new production equipment
HA recognised environmental protection as an opportunity for the foundry industry decades ago. With this in mind, we systematically promote product developments aimed at protecting the environment. We research and develop products that help our customers reduce emissions in their production processes and keep raw materials in circulation. We take appropriate measures to minimise the general environmental impact of our production processes and products, as well as their impacts on our immediate neighbourhood.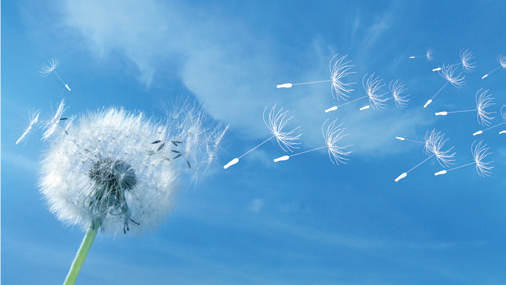 From the selection of the right sand to core production, from drying and casting to the regeneration or landfill disposal of used sand:
There are many sources of emissions in any foundry. At the same time, the regulatory requirements for keeping the environment clean are becoming increasingly stringent all over the world. Foundries are therefore increasingly faced with the challenge of reducing emissions. Of course, this must not be at the expense of product quality, productivity or efficiency. There is a need for chemical casting solutions that achieve this balancing act between lower emissions (BTX, CO2, smoke, odour, etc.) and uncompromising performance.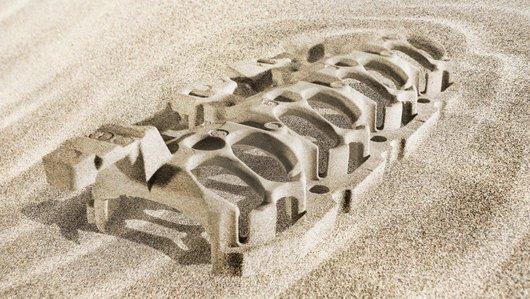 By promoting the reuse of foundry sand and its return to the material cycle, we can help increase sustainability in every sector of the foundry industry.
Recycling has long been common practice and an everyday reality in the foundry industry. Foundries have always recovered and recycled process materials such as metal and sand which are in turn used to produce moulding materials and cast products. It is in everyone's interest to regenerate and reuse core and moulding sand. However, after regeneration, some sands have changed properties.
Find out more
The highest possible quality standard of our products is the declared aim – for every new development, for all HA systems applied throughout the world every day, for every batch.

Our clear commitment to safe and environmentally friendly production won us certification according to the statutory norms DIN EN ISO 9001 and 14001 as far back as the 1990s. In 2015, we also introduced an energy management system in compliance with DIN EN ISO 50001.
Even with everything we have achieved, we are determined not to rest on our laurels: For HA, the quality management process is never complete, it is continuously lived, developed and constantly monitored throughout the entire HA group. This approach allows us to identify and address potential for improvements at the earliest possible stage.
Energy efficiency and renewable energy
In order to optimise the use of energy across the group, both economically and ecologically, HA implemented an ISO 50001-compliant energy management system. This certification is not only recognition of all that we have achieved so far, it also provides an incentive and confirms our obligation to continuously strive to increase the energy efficiency of our company.
Energy-efficient management is one of our key corporate goals and is anchored in our leadership principles.
We integrate environmental and energy considerations into all operational decisions, including planning and procurement.
Emission volumes and energy consumption are measured regularly and potential for improvement is identified and implemented.
HA does not just pay lip service to the efficient use of energy and the conservation of natural resources, these have long been among our core guiding principles. As a supplier to the high energy consumption foundry industry, we are always working on solutions to help improve sustainability throughout the sector.
"With all the challenges we face every day as an international company, our values and the human touch are the principles that guide everything we do."
- Christoph Koch - President HA Group
Code of Conduct for HA Group
Economic success and good corporate citizenship are inseparable objectives of our corporation.
HA's core values are anchored in the guiding principles of acting responsibly and ethically towards employees, business partners, society and the environment.
The essential principles and guidelines that determine our actions and our conduct towards business partners, the public and our colleagues are set out in the HA Code of Conduct.
Suppliers Code of Conduct
As a globally active, long-standing and successful family business, HA recognises its core responsibility towards society and the environment. In all of our business operations, we strive to achieve the inseparable twin goals of economic success and social responsibility. HA's core values are anchored in the guiding principles of acting responsibly and ethically towards employees, business partners, society and the environment.
HA expects its suppliers and service providers to share its commitment to these guiding principles.
► Download Suppliers Code of Conduct
Diversity & Equal Opportunities
We are committed to equal opportunities and encourage a respectful and diverse workplace in which each individual's unique value is recognized and each person is treated with courtesy, honesty and dignity.Our employees treat each other with trust and respect. At HA we have fostered a safe and pleasant working environment that is free of discrimination.
We do not tolerate discrimination against employees or applicants for employment because of race, national or ethnic origin, gender, pregnancy, marital or parental status, age, disability, religion or belief, sexual orientation or any other characteristic specified under applicable anti-discrimination law or company policy.
Hüttenes-Albertus values the diversity of its employees. Policies that promote diversity enable HA to attract the best employees at all levels and in all areas of the company. We encourage our employees to participate in the creation of a diversity friendly work environment and to take personal ownership for making day-to-day decisions that reflect our diversity principle.